Our friends at Wizards of the Coast have provided us with a couple of free preview cards for the Unfinity set. When they asked us what kind of card we would like to preview, we said "Well, we're big fans of Clones." Somehow the email seems to have gotten garbled, because they sent us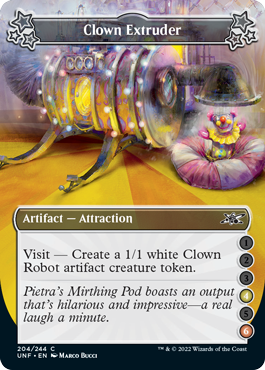 We wrote them back that there had been some confusion and we were talking about copies. They apologized and sent us another card.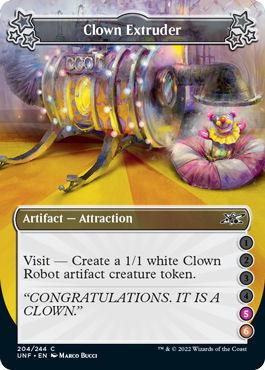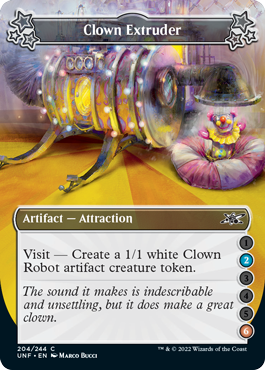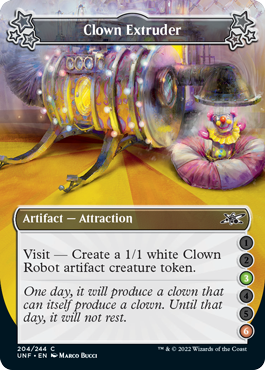 Buncha jokers over there in Renton, I tell you.
But Wait, There's More
We have a special bonus card today!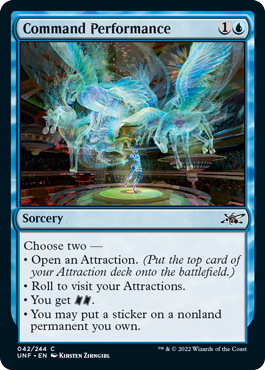 I think they kind of missed an opportunity to make the Scryfall folks cry (well, another opportunity) by not naming this Very Cryptic Command. Looking forward to the textless version in a few years!
Unfinity brings some crazy new cards to the Commander table, some of which you'll need to have pregame discussions about. Remember that cards with the acorn holostamp are not legal by default, but the rest (including the ones above)… go crazy. It's clear that the folks at Wizards did.