Cards
No changes
Rules
No changes, but here are some helpful tips regarding specific cards and mechanics in the set:
Hakbal is one of the face commanders of the new Lost Caverns of Ixalan preconstructed Commander decks.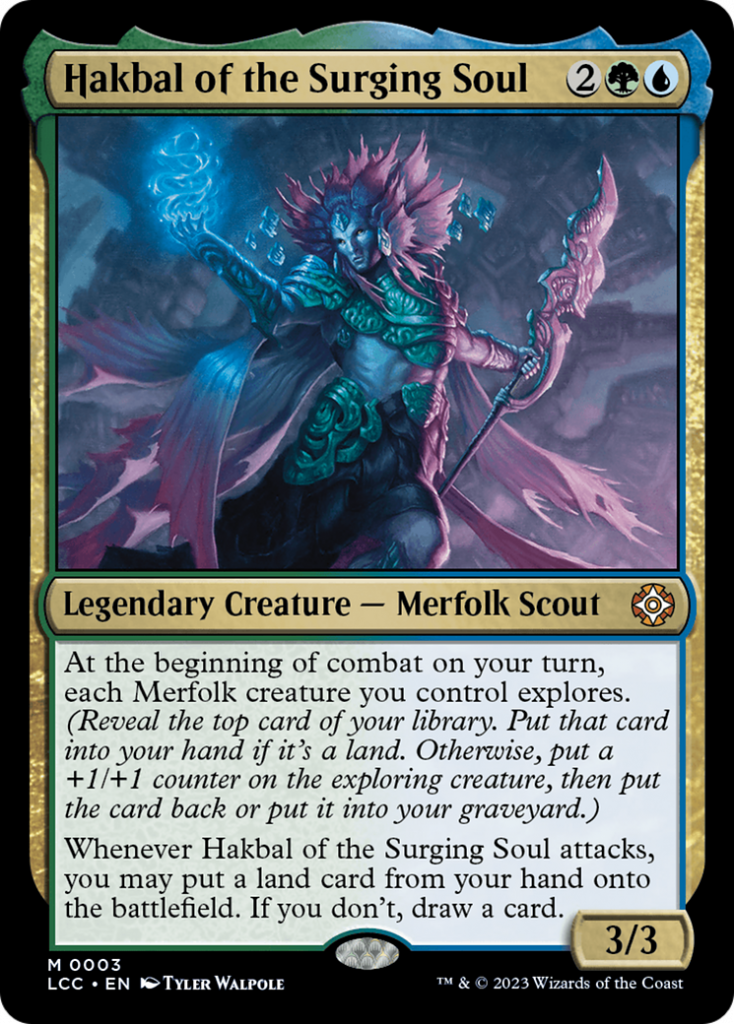 Remember when you're playing it that you choose the order for each creature to explore, but they all explore during the resolution of the trigger – no player gets priority in between each creature exploring!
Some creatures in this set also utilize finality counters.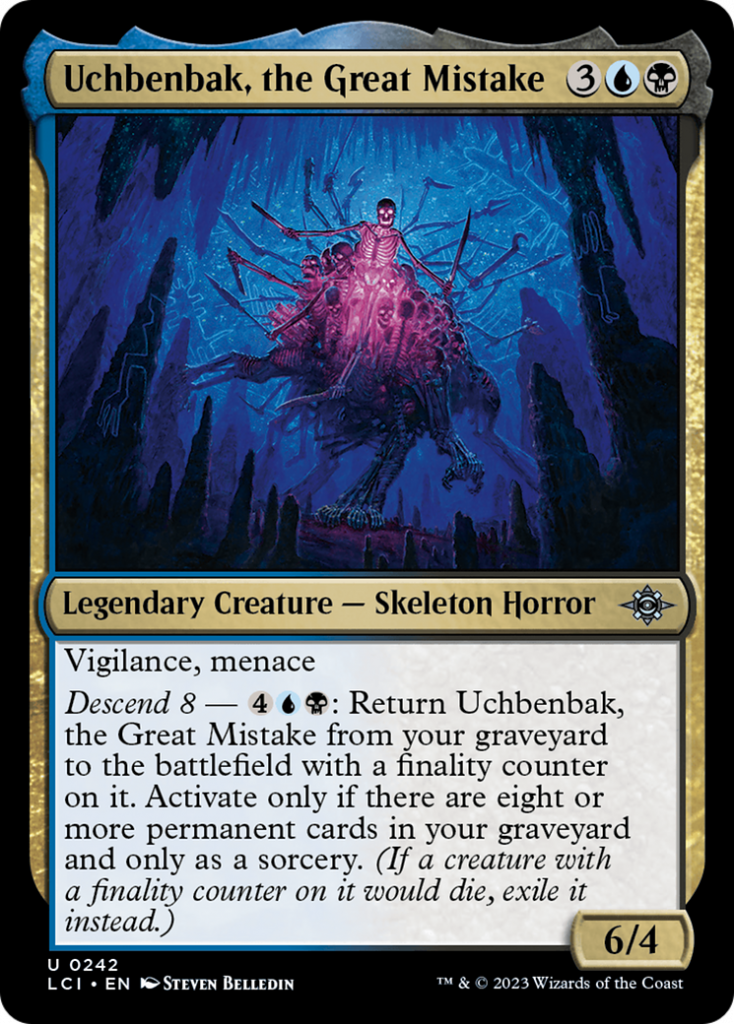 If your Commander somehow gets a finality counter on it and it would die, it will be sent to exile instead. Once it's there, you'll have a choice to send it to the command zone as outlined in Rule 7:
If a commander is in a graveyard or in exile and that card was put into that zone since the last time state-based actions were checked, its owner may put it into the command zone. If a commander would be put into its owner's hand or library from anywhere, its owner may put it into the command zone instead. This replacement effect may apply more than once to the same event. 
General Commentary
The format continues to be in a pretty good place overall, and LCI/LCC don't appear to contain any cards that challenge or detract from our vision for the format.
Although this will be our final quarterly update for 2023, we're planning on continuing Sheldon's annual tradition of a STATE OF THE FORMAT article in early January, prior to the release of Murders at Karlov Manor in February 2024. Typically Sheldon released these on StarCity Games, but going forward we'll be releasing them here on MTGCommander.net.