Skyknight wrote: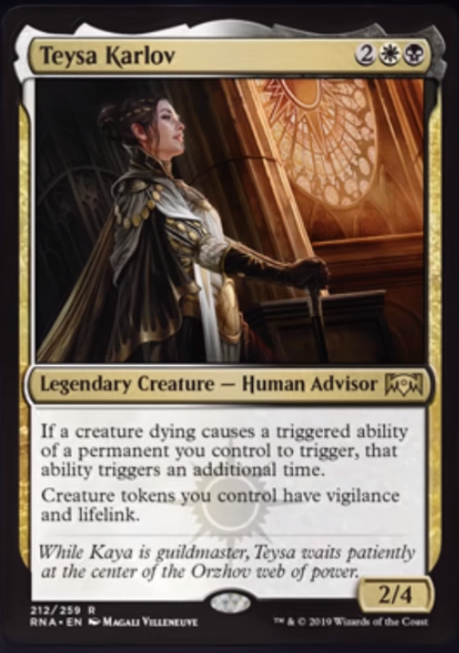 This is going straight into my Teysa, Orzhov Scion EDH deck.
Sac 3 BW afterlife dudes to Teysa OS's ability, Exile a creature, deaths trigger 2 instances of afterlife for each, creating 6 BW spirits, and 2 instances of OSs ability, creating 6 W spirits.
Sac the new 6 BW spirits, exile 2 more creatures, triggering 12 more W spirits to come into play, sac the 18 W spirits and exile 6 more creatures.
9 creatures exiled off 3 initial creatures dying.
Add in soul sisters, and that's 24 x however many sisters you have lifegain.
Yeah, that's not stupid at all.