The Epic Experiment – Round VII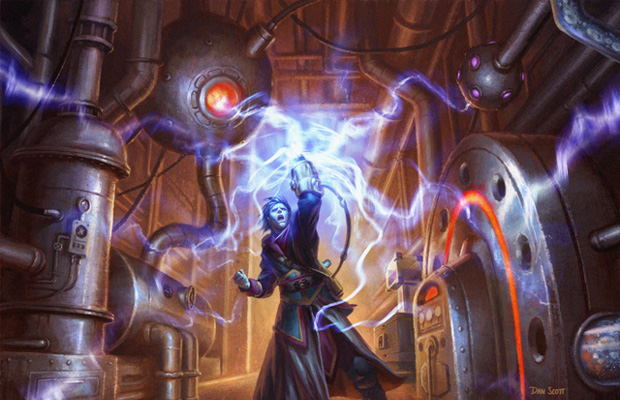 Welcome mad alchemists, are you ready to test your skills of creation and destruction? The
Epic Experiment
(formerly Iron Chef Competition) is an EDH deck building competition where players (alchemists) build a signature concoction around a secret ingredient. The goal is to build the
best
multi-player EDH deck, these decks will be judged by Judges (go figure) who will rate the decks on four categories; Originality, Power, Feels (formerly elegance), and Use of the Secret Ingredient.
Time Line:
Submission PM deadline:........................ May 30th
Decks Posted for judging and disputes:....... June 1st
Final Score tally and Reveal:................... June 8th
Alchemists, your Secret Ingredient from the sick and twisted mind of Jelik is:
Battle Izzet Artificer - alchemists may choose one or more of the custom Generals below and build a deck around them. Enjoy!
Previous Rounds:
Round I -
Gabriel Angelfire
Round II -
Guild Wars
Round III -
Red Deck Wins
Round IV -
Horror Movie
Round V -
Battle Zedruu
Round VI -
Symphony X - Set The World On Fire